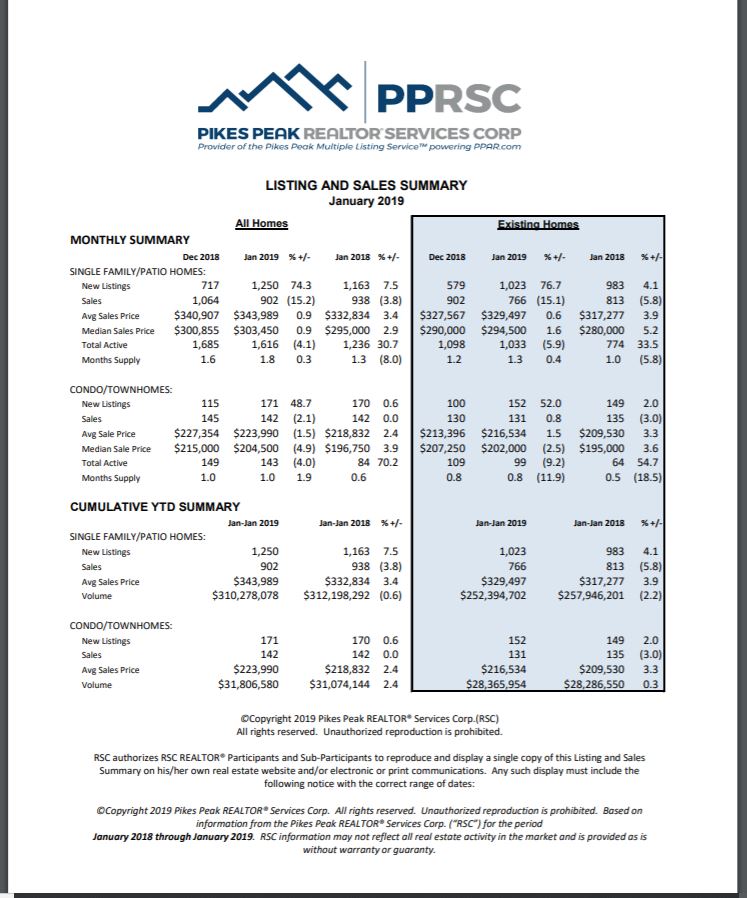 The January Sales Report for Colorado Springs shows sales are stronger even than 2018. Sales are up from December as well as January of 2018, with an increase of both median and average sales prices.
Inventory is, once again, down very low with 1.3 months of inventory of single family homes and less than a months worth of inventory of condos/townhomes.
With the low inventory and continued rising prices, it's important for you to have a professional Realtor on your side.
While a person might think they can save money on Realtor fees, homes end up staying on the market longer and often sell for less. There are simply too many variables the average home owner are unaware of that a professional can help navigate.
Whether you're buying your next home or selling your existing home, we are here to help you through the entire process, and beyond. With Steel Team Properties at Sellstate Summit Realty, you have a Realtor for life!