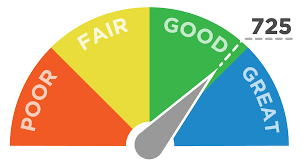 Recently it was reported that the credit scores of millions of U.S. consumers have risen following a broad overhaul of how credit-reporting firms handle negative credit information.
According to the Wall Street Journal, "Consumers who had at least one collections account removed from their files experienced an 11- point increase, on average, in their credit scores, according to a report released Tuesday by the New York Federal Reserve. The report was based on a sample of millions of anonymous credit reports from credit-reporting firm Equifax Inc.
Collections were completely removed from 8 million consumers' credit reports in the 12 months through June, resulting in an average 14-point increase. The improvements come after the three largest U.S. credit-reporting firms changed how they deal with certain kinds of negative credit events that some have said are prone to error and unfairly drag down credit scores.
The firms—Equifax, Experian PLC and TransUnion—agreed to revamp the reports following settlements with state attorneys general dating back to 2015. The settlements prompted the credit-reporting firms to remove some non-loan related items that were sent to collections firms, such as gym memberships, library fines and traffic tickets. The firms also agreed to remove medical-debt collections that have been paid by a patient's insurance company
So, what is the real skinny?
We asked one of our lending partners, Heidi Gravert of 719 Lending, what she has seen:
Have you seen this adjustment have much impact on people's scores?
Unfortunately, not really. The vast majority of the people where the impact could be greatest (according to the New York Federal Reserve/Experian 80% of the people who benefited had a score below 660 originally), usually have difficulty qualifying for a mortgage to begin with. Also about a third of the people who benefited from the change, already had a serious delinquencies beside their collection account.
How much did these really impact the scores?
Overall, it had a very small impact. According to Experian the rise was an 11-point increase on average. The majority of borrowers who benefited already had flawed credit outside of their collections account.
Does this make a big enough shift in scores for loan affordability?
Outside of some special cases, no. 67% of borrowers who benefitted had a score below 620. The people who saw the largest increase may have gone from a 529 to 588, but even with an increase of 59 points, it is still difficult to qualify someone with that low of a score.
Since this new tweak in how credit is reviewed didn't have a great impact on the average U.S. consumer, what are some ways individuals can make positive shifts in their credit scores?
Consumers should pay their bills on time, use credit, keep their credit utilization low, build a positive credit history (the longer the better).
Bummer, there is no magic wand, just determination and discipline.
It is possible. There are steps that can be taken for someone who is serious about improving their credit.
Currently the score requirement for loans is as follows:
VA – 500 with Manual Underwrite
FHA – 550 with Manual Underwrite
Conventional – 660 or higher makes sense
If your score is low but you desire to purchase a home, give us a call. We can help set you on a path to home ownership by connecting you with the right team of support. Call today! 719-452-4323.