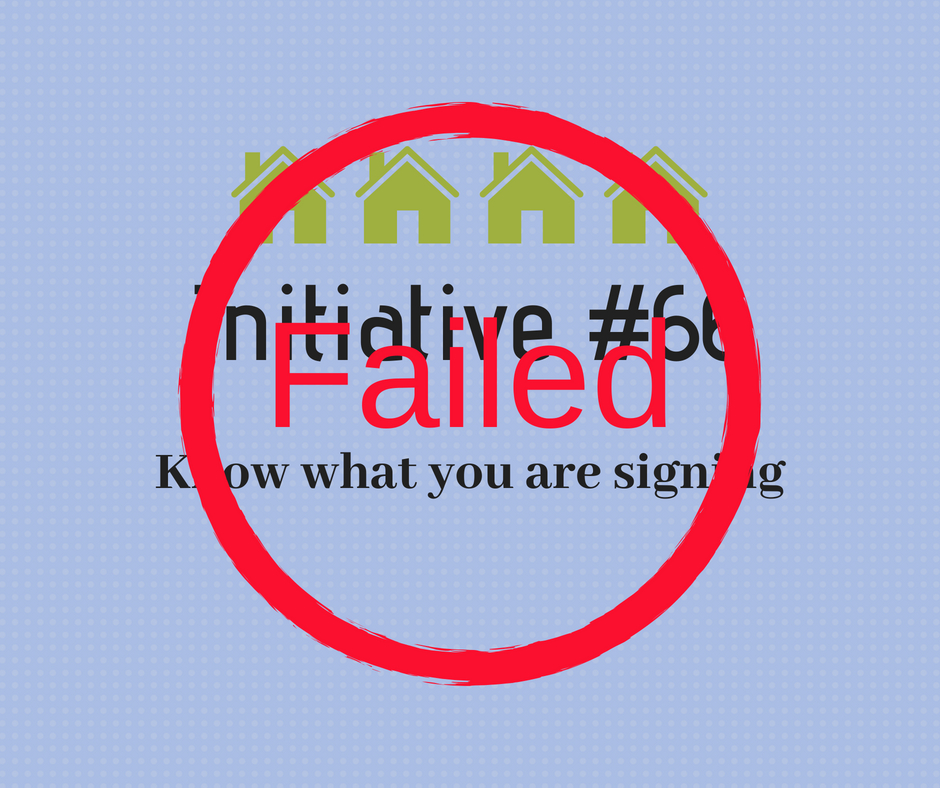 It is time to get our learning on and gain understanding for what is coming down the pike on our ballots.
You might be hearing about Initiative #66.
If you have lived in El Paso County for a while you might be feeling your neighbor's elbow a little more than you have in the past. There are more cars on the freeway and the sprawl, keeps sprawling. And, the economy keeps increasing!
Did you know that the unemployment rate in Colorado Springs is at 3.7? In 2010 we were at 9.6! El Paso County is doing something right. This is a great place to live. People want to live and work here.
As Realtors, we understand this more than most. One the toughest jobs we have is acquiring a home for those wanting to move into our beautiful city. The inventory is at an all time low.
So, what do some want to do? Limit our growth and put strict limits on how miuch new housing can be built in 10 of the most populous counties in Colorado. El Paso County is one of them.
Initiative #66 is currently undergoing review at the Colorado Supreme Court. They are hoping to have it on the ballot in November. You might be asked to add your signature to get this approved. We would advise, don't do it.
Here is the skinny:
If approved, Initiative #66 would limit residential growth to 1 percent annually over the next two years in Adams, Arapahoe, Boulder, Broomfield, Denver, Douglas, El Paso, Jefferson, Larimer and Weld counties. That means that for all of 2019 and 2020, any local government within those counties would be required to limit the number of residential building permits so that the number of new units for the year does not exceed 1 percent of current housing stock.
The counties wouldn't be able to amend or remove the limits until 2021.
For some of the counties named in the proposal, growth is already below 1 percent and the limit likely wouldn't even be met. But Adams, Broomfield, Denver, Douglas, El Paso, Larimer and Weld counties all had residential growth rates over 1 percent in 2015, according to a fiscal analysis by the Legislative Council Staff.
That analysis also found the measure could not only reduce the amount of government revenue from building permits in those counties but it could also lead to higher home prices.
As one industry professional stated, "This will bring our economy to a halt. You don't bring affordability to a market by reducing supply."
Housing is already short in some areas, especially Denver, where the number of new rentals and for-sale homes has failed to keep pace with demand. That tight supply has led to steadily increasing home prices and rents and if a 1 percent growth limit were enacted, this problem may only get worse, according to the LCS analysis. (The Denver Channel)
GET UP ON YOUR BALLOT ISSUES. Don't sign petitions blindly. We are working to keep our economy up, not pull it back down.
(Sellstate Summit Realty)