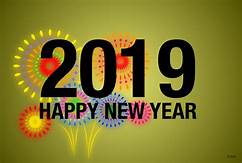 As the Steel Team enters our second year as a team of five, we celebrate the joy we share as friends and allies. We have walked together with many of you through several exciting transactions. We have grown closer as real estate professionals and allies. Now, as 2019 begins, we are more in sync than ever, and ready to serve you with top-notch professionalism and expertise.
The confidence you put in us renews our energy and fills us with gratitude. We are well aware that our successes directly relate to your referrals; and your referrals directly correlate with your trust in us. We understand that we win when you do. We work together for the best possible outcomes time after time.
If you are thinking of listing your home or looking for a home to purchase, please allow a member of the Steel Team to interview for the job as your personal real estate representative. We want to help you find your way home in 2019!
Wishing you a blessed and joy-filled New Year!