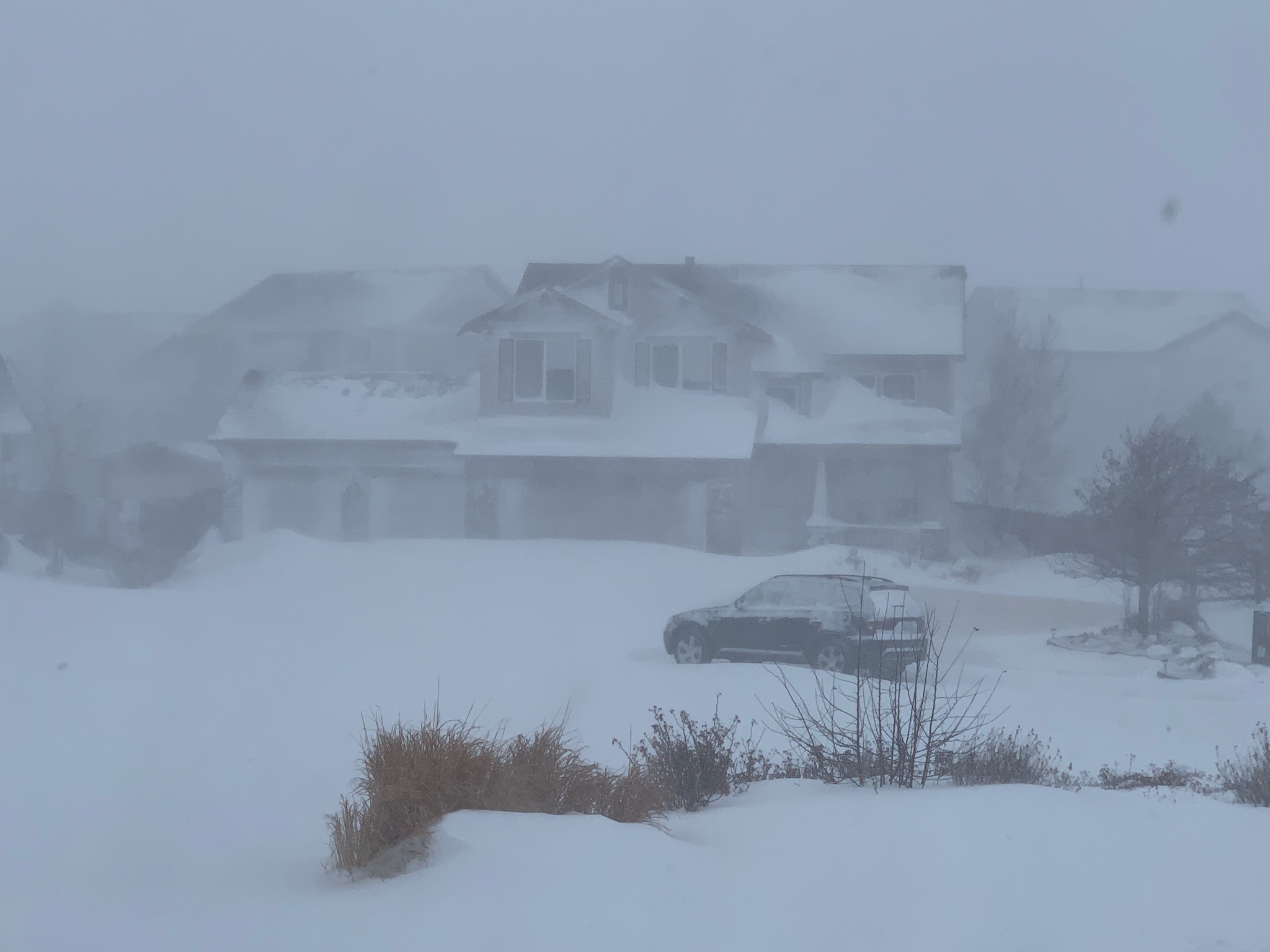 While Colorado Springs often boasts some of the loveliest weather one could hope for, today is the kind of day that reminds us of the saying, "If you don't like the weather here, wait 5 minutes!"
Wow, that's an understatement given the huge snowstorm currently ravaging the Pikes Peak region. This rapidly intensifying storm, or "bomb cyclone," is causing power outages, and thousands of stranded drivers due to 100mph winds and unrelenting snow across El Paso County. It slammed the region and brought white-out conditions, closing businesses, highways and schools. So many drivers have been stranded, El Paso County Commissioners Chairman Mark Waller signed an emergency declaration. And by mid-afternoon, county Search and Rescue crews had a 600-call backlog, said Sheriff's Office spokeswoman Jacqueline Kirby.
Thankfully, most residents are huddled in their homes due to weather warnings broadcasted as much as 24 hours before this storm hit. Wisely, area schools and many businesses were closed long before it seemed obvious there would be any storm at all.
But for some, braving the storm has been a necessity today. Not a few of those outside have fallen into difficulty. Our own Mark Steel has been stranded in a snowbank on Woodmen Road, east of Powers for several hours and the entire Steel Team has been praying for him. I'm told he has already made a friend though, when another traveller asked to use his phone charger. Those are the lighter moments. In these times of need, we watch out for each other most. It is during these situations when community is most quickly built.
Community horos of all branches have been out rescuing those in perilous circumstances for hours with no let up in sight and I just read that an officer gave his life in the blizzard. We grieve for this loss while being so thankful for those risking their wellbeing to aid others. Please join us in praying for safety for everyone out there, especially as it begins to get dark. Pray they will find warm shelter soon.
The Steel Team wishes you and yours a snow day/evening of the nicest kind, with snow play, rosy cheeks, hot chocolate, and maybe even fond memories made by a warm fire. Please join us and keep those in less pleasant circumstances in your thoughts and prayers.